(featured: MIKE STOBE/GETTY IMAGES)
According to a new report, the newly-crowned Fortnite World Cup Solo Champion Kyle "Bugha" Giersdorf will have to play a large sum of his World Cup prize winnings to the Federal Government and the State of New York.
Giersdorf won $3,000,000 in prize winnings on Sunday, becoming an instant millionaire and out-ranking the prize winnings of major tournament winners such as Tennis player Novak Djokovic and Golfer Tiger Woods.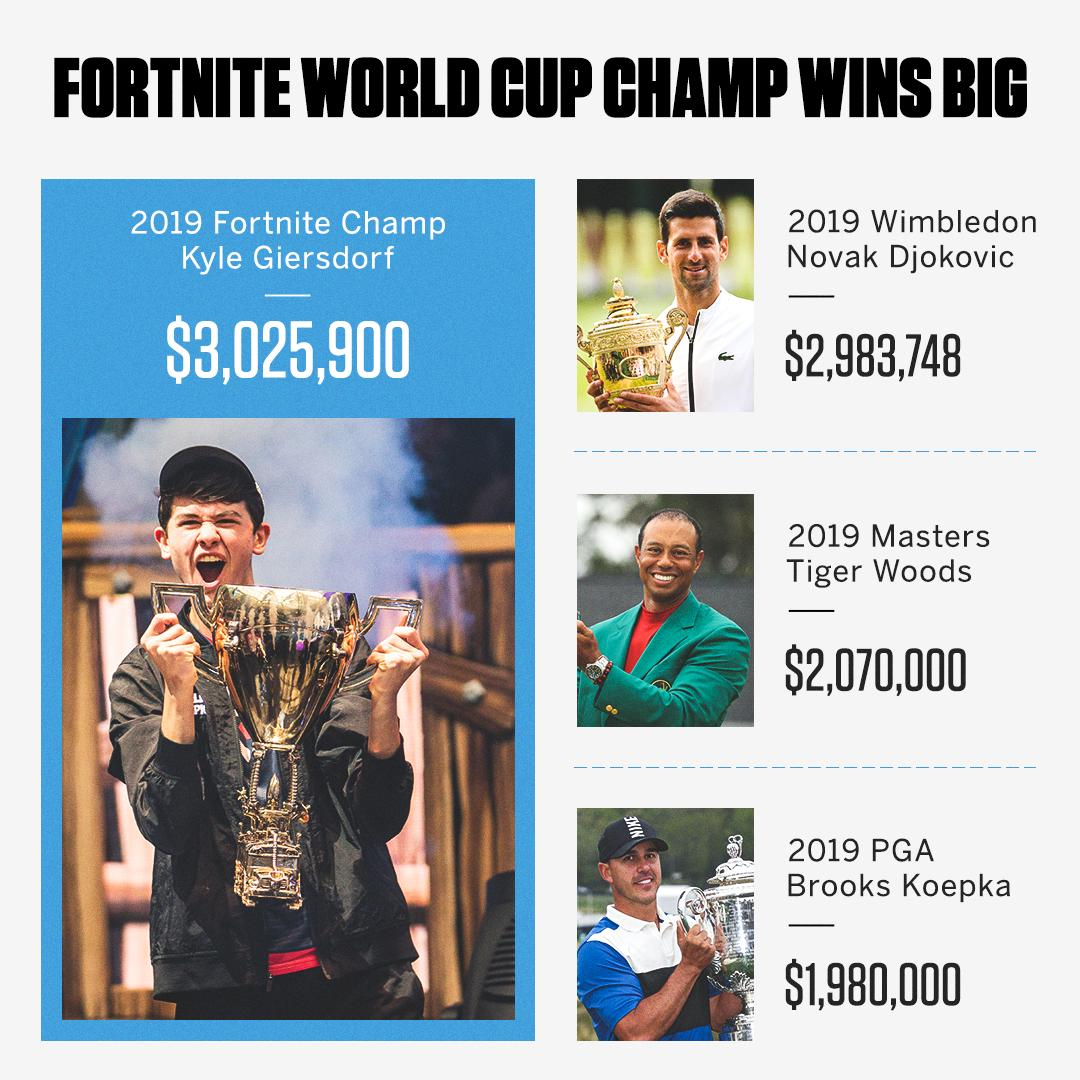 According to calculations from Ryan at RushBMedia, Giersdorf will have to approximately pay $265,000 of his winnings to the state of New York.
Furthermore, the champion will owe around $1,200,000 in taxes to the Federal Government of the United States, making his final tax payment being roughly $1,500,000 – a whopping 50% of what he won from the tournament.
So for @bugha, in winning $3m, he actually owes the Federal Governent $1.2m and the state of New York $265,000, approximately.

His final take home should be somewhere around $1.5m.

— Ryan (@RyanAtRBM) July 29, 2019
The State of New York will reportedly make $2,750,000 in taxes from every athlete's prize winnings at this year's Fortnite World Cup.
These are estimations using tax rates and policies on prize winnings, according to Ryan. Bugha's final tax figure may be higher or lower than the estimated $1.5 million.

Credit: Source link