Fortnite Season 10 begins later this week, so let's take a look at everything we know so far.
The big Cattus Vs Doggus fight is over and a mysterious orb has been left behind at Loot Lake that will no doubt unleash more madness on the Fortnite map to usher in Season 10.
The first teaser for Season 10 dropped yesterday, asking players to "Think Back", which suggests to us that the orb is going to take us back in time.
Think Back. 8.1.2019 pic.twitter.com/StlbA42Cwj

— Fortnite (@FortniteGame) July 28, 2019
A new Heist skin was also revealed, which hints that a new Heist mode could return this summer in Season 10.
With all that in mind, let's take a look at all the Fortnite Season 10 rumours we know of so far.
Fortnite Season 10 start date
Fortnite Season 10 begins on August 1, 2019, following two weeks of overtime challenges. There will be a few hours downtime from around 9 am BST/ 4 am ET/ 1 am PT before you'll be able to jump in.
Fortnite Season 10 Battle Pass
A new Battle Pass will be available for roughly £7.99 or 950 V-Bucks in-game. It'll be announced on the morning of August 1, and some players may have quite a lot of XP to carry over from Season 9 depending on how many tiers you completed. We'll update you with any Battle Pass information as soon as possible.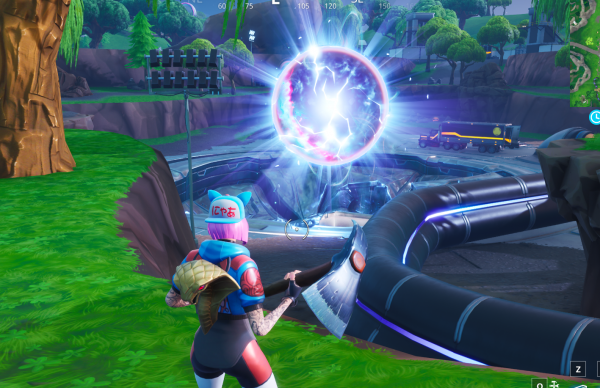 Fortnite Season 10 map changes
The volcano finally erupted last season, with the surrounding area becoming the Pressure Plant. The Doggus robot eventually beat up the Cattus, leaving behind an empty Pressure Plant and a noisy Cattus skeleton. We might see the Doggus robot again in Season 10, who knows.
A mysterious orb has grown in size and is very active at Loot Lake, and the latest tweet suggests that time travel to the past will be a thing in Season 10. At the very least, we can expect to see some old locations reappear across the map, such as Dusty Depot.
We could also see some travel into the future, as we did with the hyper futuristic Mega Mall and Neon Tilted in Season 9.
The Pressure Plant is now empty, so it's unclear if the Doggus mech is going to return or if the location is going to be destroyed.
Fortnite Season 10 rumours
Donald Mustard, the Creative Director at Epic Games, often changes his location to reflect what's coming in Fortnite. Mustard as recently changed it from The Zero Point, which is a clear reference to the orb.
The majority of map changes have been in the upper right-hand side of the map for the past few seasons, so it'll be interesting to see what comes and goes in Season 10.
A new heist skin was uncovered a few weeks back and we might see a Heist involving some time travel this year, which would add something new to the mode.
There are some rumours going around that the map will flip between old and new locations throughout the Season, meaning that some challenges can only be completed when certain locations are on the map.
This would make completing weekly challenges much more difficult as you'd only have a certain number of weeks available in which you could complete them.
Season 10 could also be called Season X, due to the presence of the big X in the teaser. While X is the Roman numeral for 10, it could have another meaning that will become clear as more teasers are revealed.
Fortnite Season 9 Weekly challenges
Here are all the Overtime Challenges, Birthday Challenges and Fortbyte locations
fbq('init', '897415313645265');
fbq('init', '738979179819818');
fbq('track', 'PageView');

Credit: Source link