As part of the Boogie Down challenges, you'll be dancing at different locations all over the Fortnite map.
Once you've danced at a bat, at an above-ground pool and giant's chair, you'll be able to dance with opponents – or in a squad – in an airplane hangar to raise a disco ball.
Fortnite: dance with others to raise the disco ball in an icy airplane hangar
You can find the airplane hanger in Frosty Flights. Head to the one on the right and using your favourite dancing emote with at least one other player to raise up the disco ball.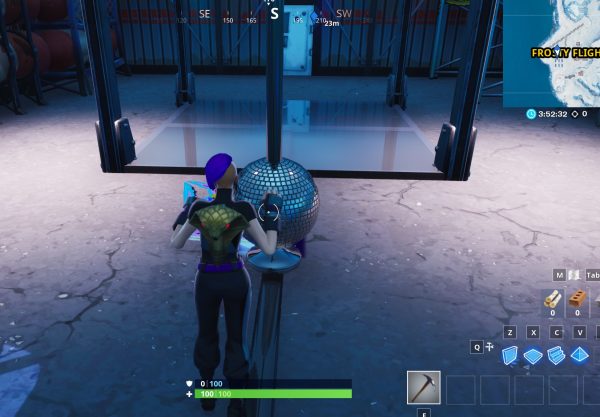 This area is going to get pretty busy, so make sure you grab a weapon before you start. Even better, try it in a squad so two of you can dance and the rest can watch the perimeter.
The Welcome to Pandora challenges are still live, so jump in and take a look.
You can check out our guides for some of the more difficult Fortnite Prestige challenges here, as well the locations of the Season 10 hidden Battle Stars.
fbq('init', '897415313645265');
fbq('init', '738979179819818');
fbq('track', 'PageView');

Credit: Source link